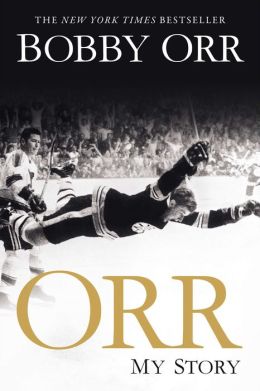 Hockey Book Review: Orr My Story
"Orr My Story" is written by the youngest person to ever be inducted into the Hockey Hall of Fame and what I consider the Great One of Defense. I just decribed the living hockey legend Bobby Orr.
Much of this goes into his days when he was part of the Bruins guilded age in the 1970's and everything that you wanted to know about his career. He set many firsts in hockey before the popular Wayne Gretzky overshadowed the two greatest hockey players of all time.
There was so much infront of Orr's greatness that the world has gotten to see when he plays and I wished I could have seen him play in person (I wasn't born yet). There was plenty going on behind the scenes that eventually caused his departure from the Bruins to what ended his career.
I recomend this book for any summer hockey withdrawl and the book's easy to find; especially if you live in Massachusetts/